Examination Results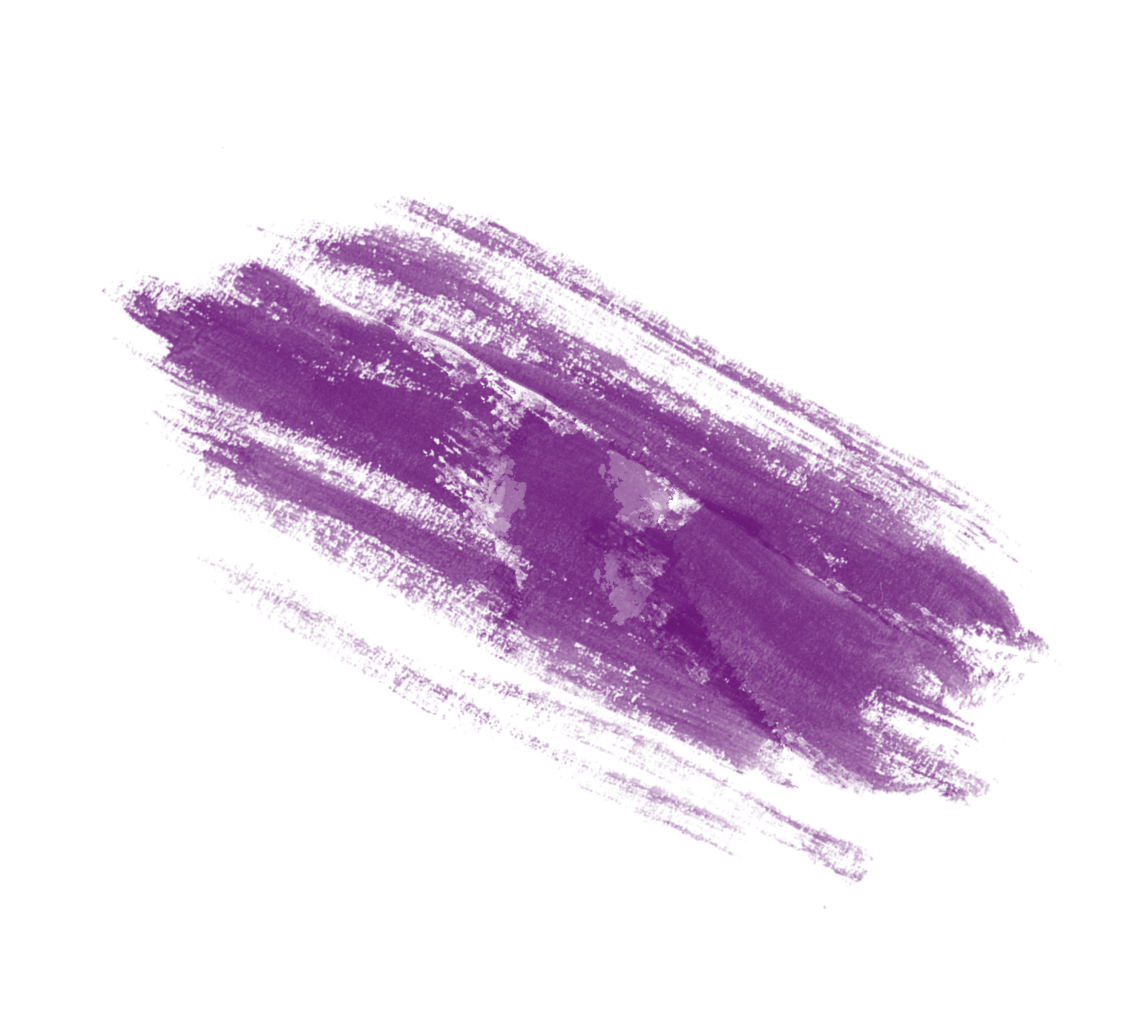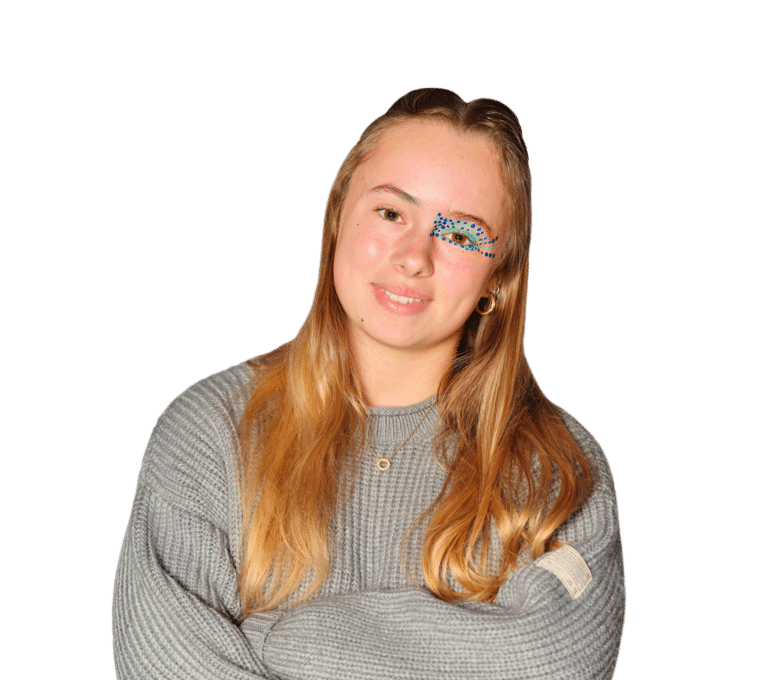 Our entirely bespoke curriculum enables every individual girl to maximise her true potential. We are proud of our students and our teachers for achieving outstanding results year after year.
GCSE Results 2023
Pupils celebrated a superb set of GCSE results this year, with half of all grades at an A* and three-quarters at A*/A.
In the year where results were due to return to 2019 levels, our girls exceeded 2019 results and we are incredibly proud of them.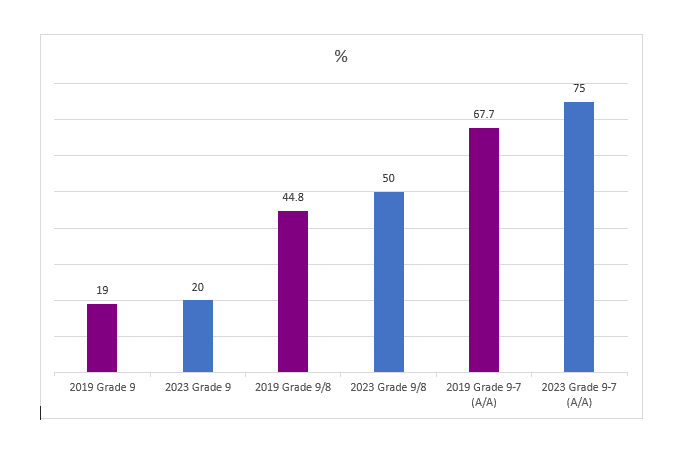 Value Added
Our most important examination statistic is for 'Value Added'. This is the measure of improvement that our pupils make from joining the school in Year 7 to achieving their GCSE results. We admit girls with a wide range of ability to Sutton High School, and we challenge them to achieve their own personal best.
On their first day of Year 7, all pupils (across the country) take a baseline test which uses statistical analysis to predict, based on their ability scores, the results they have the potential to obtain for GCSE. A school's 'Value Added' score is the difference between these initial predictions of potential and the actual results obtained by pupils for GCSE.
At Sutton High this score is high, meaning that, on average, girls here attain 1 grade higher, in every subject, than their ability score on entry to our school and pupils with Additional Learning Needs do even better on average. As an example, in French, our 'Value Added' score is 2.4, meaning that a pupil arriving at Sutton High School with a prediction of a 6 in French, is likely to attain an 8 or above at GCSE. This is referred to as the value we add, through teaching and through the education we offer. We believe this reflects the dedicated work of our pupils and the excellent, personalised support they are given by our staff.
A Level Results 2023
With over two-thirds of grades at A*-B and a 93% at A*-C (national average 75%), our Year 13 will now be able to move on to the prestigious destinations across the UK, with 80% achieving offers from their chosen universities.
(In alphabetical order by course title)
Biology at Nottingham

Biomedical Sciences at King's College, London

Biomedical Sciences at Queen Mary's, London

Business Management at Goldsmiths
Commercial Management and Quantity Surveying at Loughborough
Criminology at Birmingham
Design at Loughborough
Design for Performance at the Royal Welsh Conservatoire
Design, Innovation and Creative Engineering at King's College, London
Economics at Southampton
English at Cambridge
Equine Behaviour, Health and Welfare at Nottingham Trent
Film-Making at Bristol, UWE
Finance at City
Finance and Business at Sussex
International Relations at Royal Holloway, London
Linguistics and Philosophy at Nottingham Trent
Mathematics with Management and Finance at King's College, London
Medicine at Keele
Medicine at Thessaloniki Medical School, Greece
Midwifery at Surrey
Music at Sheffield
Physics at Surrey
Politics and International Relations at Southampton
Politics, Philosophy and Economics (PPE) at Queen's, Belfast
Politics and Sociology at Newcastle
Psychology at Chichester
Psychology at Loughborough
Psychology at Oxford Brookes
Veterinary Bioscience at Harper Adams
A Level Results 2023
A*-B Grades: 67%
A*-C Grades: 93%
A*-E Grades: 100%
We are so much more than just excellent results, but these superb grades at GCSE and A Level show the grit, determination and intelligence of our girls, and their willingness to push themselves to excel in their learning. I am so proud of all they have achieved.
Beth Dawson, Head