Sutton High's hugely successful film-making alumna Aletha Shepherd has been recognised by the Aviva Women of the Future Awards 2023, scooping the Arts and Culture category in recognition of her production company, Shot of Tea.
According to the judging panel, it was Aletha's attitude towards success and failure combined with her motivation and resilience that made her stand out. A true Sutton High Girl!
Aletha is the founder of and producer at Shot of Tea, a neoteric production company created with the vision of inclusivity at its core to bring a fresh perspective to the media industry. Since its inception in 2017, Shot of Tea has quickly gained recognition for its highly successful short films, which play at festivals around the world and have won numerous prestigious, international awards.
As founder, writer, actor and producer, Aletha is at the forefront of seeking out and finding undiscovered voices and talents, platforming those previously not offered opportunities and paving the way for up-and-coming talent. Inspired by her love of filmmaking and the creative arts, Aletha strives to produce visually compelling motion pictures with female lead roles that empower women.
Says Aletha, "I am delighted to be recognised by The Women of the Future awards  and such a prestigious team of judges. I hope my award inspires others to never give up on their ambitions. My education at Sutton High School GDST was pivotal in teaching me how  to weather the storms of my industry and has certainly helped me to have the strength to persevere."
Sutton High Head, Beth Dawson added, "What Aletha has achieved and continues to do is truly remarkable. Her achievements are the embodiment of our three school pillars of courage, truth, and joy. Thank you for inspiring a new generation of our Sutton High Girls, Aletha."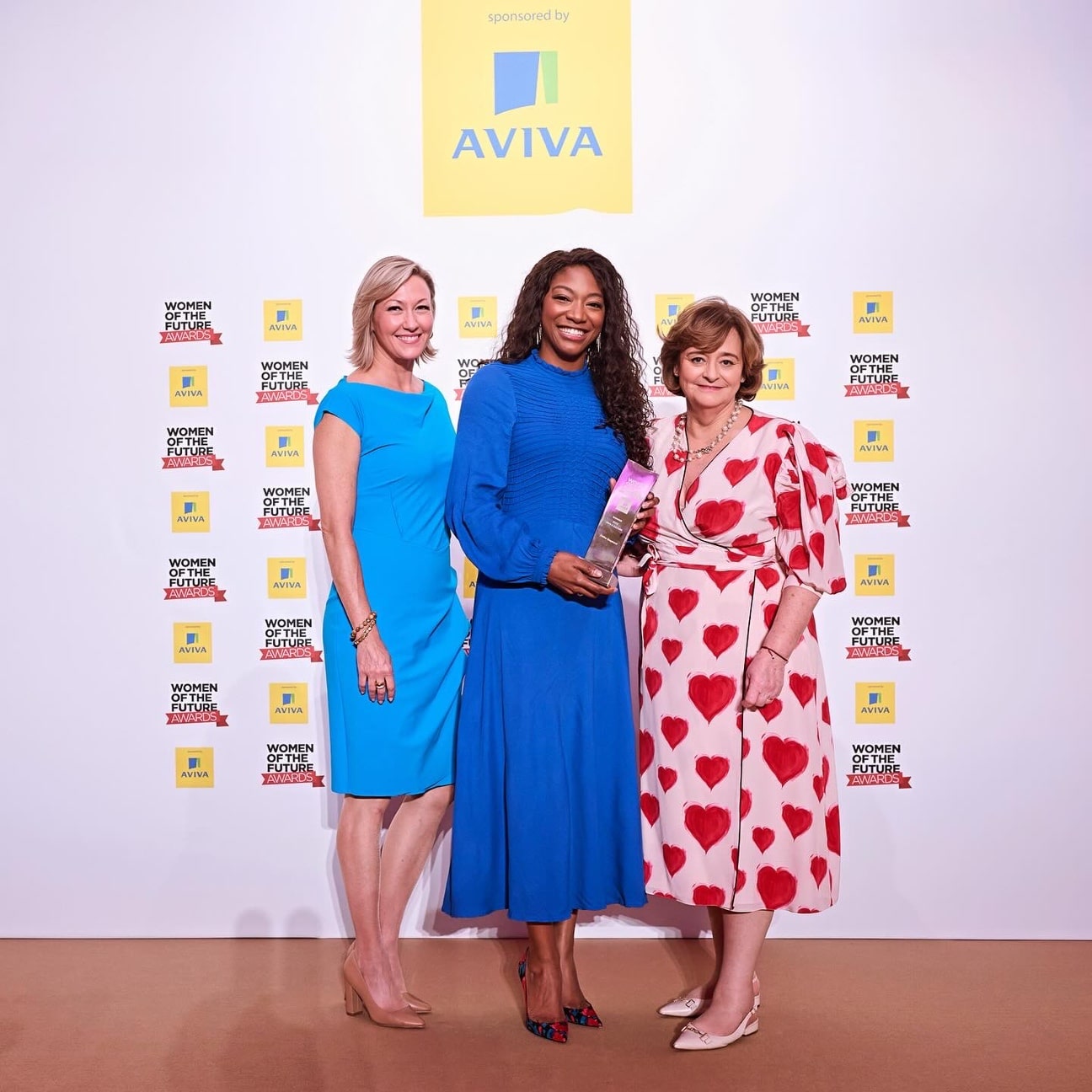 Photo L to R  (L) Natallie Kelly, Chief Risk Officer, Visa Europe, ( C) Aletha Shepherd,  ( R )Cherie, Lady Blair CBE KC